In every area of France, there is something special to do. Drinking champagne, eating cheese and other delectable foods, or simply enjoying the beautiful weather are just a few choices. When you're sick of eating all the delights around you, burn off those calories with some exciting outdoor activity.
Here are some finest outdoor tours you can only encounter in France, whether in the mountains or by the shore.
1. Making your way downtown
Get your adrenaline pumping like never before while in Paris. As the city lights begin to come on, go to the sidewalks with others and rollerblade your way to fame. With Paris Roller, you can make Fridays genuinely friyays. At 10 p.m., they assemble on Boulevard du Montparnasse, next to the Seine River. Be there.
2. Horse riding across Provence
You couldn't be more wrong if you imagined dusty stables. Instead, imagine jogging through beautiful olive groves, vineyards, coastlines, or perhaps Provence's lavender fields. Then, with the wind in your hair and adventures on your mind, get your faithful horse companion and explore the Provence wilderness.
3. Skydiving
Skydiving is the go-to activity for thrill-seekers. It's more than just conquering fear and speeding towards the ground. It is also about the perspectives you are exposed to. In Cannes, you may stare over the French Alps while sipping a glass of wine on the shores of the beautiful Saint-Cassien lake. So put on your suit and go for it.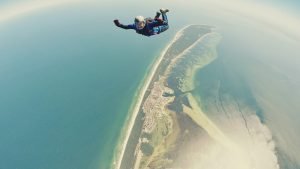 Hey, the freefall only lasts 50 seconds. You've got this!
4. Ruling the French Alps
Experience gravity, euphoria, and the snow princesses down a French Alp. Val d'Isere is located in a distant area of the French border, yet it will nevertheless greet you with vivid scenery. Take out your skis. Everything you see is yours to float through. Challenge accepted.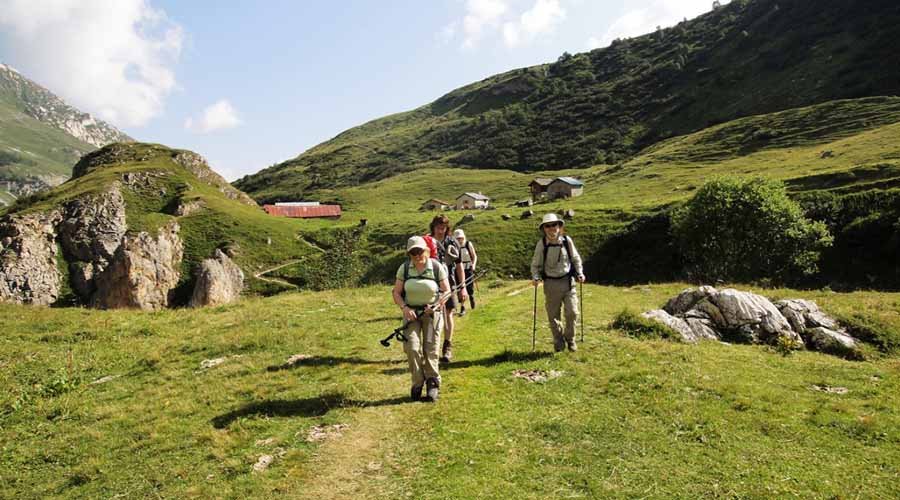 5. Wave-crashing party at Brittany
Leave your worries behind as you let the surf and gravity guide you through the turquoise-green waters of Brittany's ocean at La Torche. Steady. Keep your balance. And enjoy the waves. With postcard-worthy scenery, this is a wonderful spot to start if you're new to surfing.
6. Canoeing
Canoeing could be your alley if you prefer your adventures in bite-sized chunks.
For one day, rent a canoe and explore the Loire River. Drift along the river – alone or with friends – and escape to a paradise where the wind and sunshine reign above all. A castle and a chateau will beautify your excursion, adding to your enjoyment.
7. Gorge scrambling
Who said waterfalls could only be used as wallpaper? Or witnessing fleeting rainbows? At the Millevaches National Park, you can do more than just stand there and let the water flow over your face. Climbing waterfalls, jumping into plunge pools, and climbing over rocks – there will be no shortage of exciting things to do in France on your day out.
Gorge scrambling is a relatively recent addition to adrenaline activities. Therefore a certain level of fitness is required!
8. Outdoor wine testing
After all of your activities, why not unwind with a glass of wine outside? After all, one glass of wine each day is meant to make us healthier. After a hard day of bicycling through the French vineyards or any other activity you desire, it's also a tasty reward.
Bottom Line
Experiment with something out of your comfort zone on an adrenaline-filled adventure tour in France. With thrilling adventure packages consisting of bucket-list events and outdoor activities like kayaking, rafting, and many more, you're sure to discover an amazing France outdoor vacation for you!