In expressions of luxury summer vacation, Ibiza comes as a strong alternative. This little Balearic Island off Spain's eastern coast is most frequently considered only a package-tour playground. Localities, however, can give many details. There's a quiet side to this party place: great restaurants, decorated boutiques, lush countryside, stunning beaches, and various luxe villas. In this article, you will get crisp information about the Top 5 beaches in Ibiza.
You can book anluxury concierge services, they offer you a wealth of information so that you can know all about the beaches and other visiting places of Ibiza. In addition, they help complete your all wishes to make your holidays exciting and thrilling with lots of fun.
If you are interested in visiting the beautiful beaches of Ibiza, here are the main five beaches of Ibiza that you don't want to miss ever. These are the top beaches of Ibiza to fulfill your adventurous desires.
The main five beaches of Ibiza that you must visit are:
● Cala Jondal
● Cala D'Hort
● SesSalines
● Cala Xuclá
● Sa Caleta
1. Cala Jondal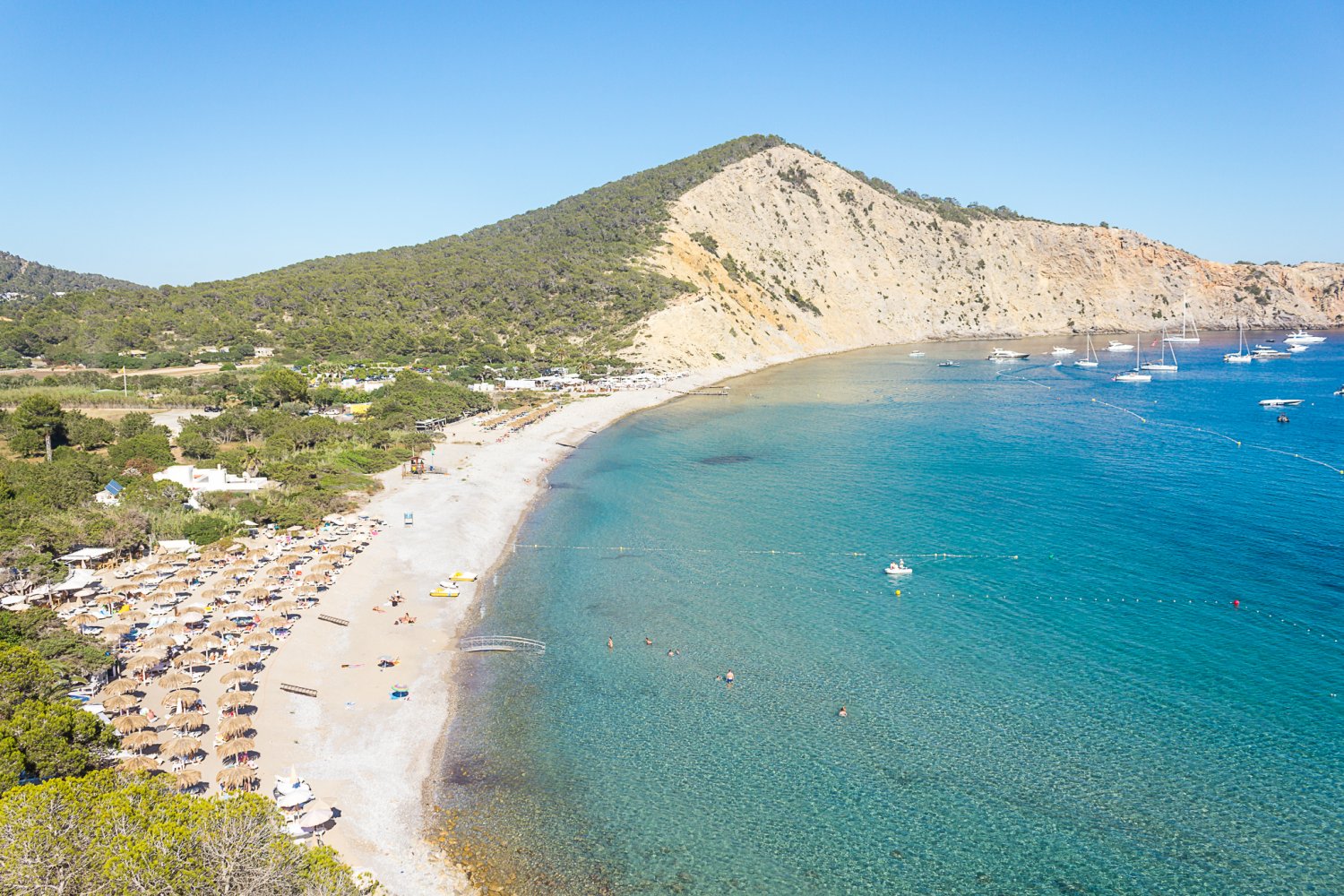 Ibiza in Spain is highlighted for its white-sand beaches. At Cala Jondal you will experience the beauty of the white sandy beach. It is so popular that you can find celebrities in their yachts or by the beach clubs. There are beach clubs available for partying during the day, a fabulous selection of beach restaurants, tasty food, cocktails, and traditional Mediterranean food.
Activities: Pedalos
Size: 225 meters long, 15 meters wide
2. Cala D'Hort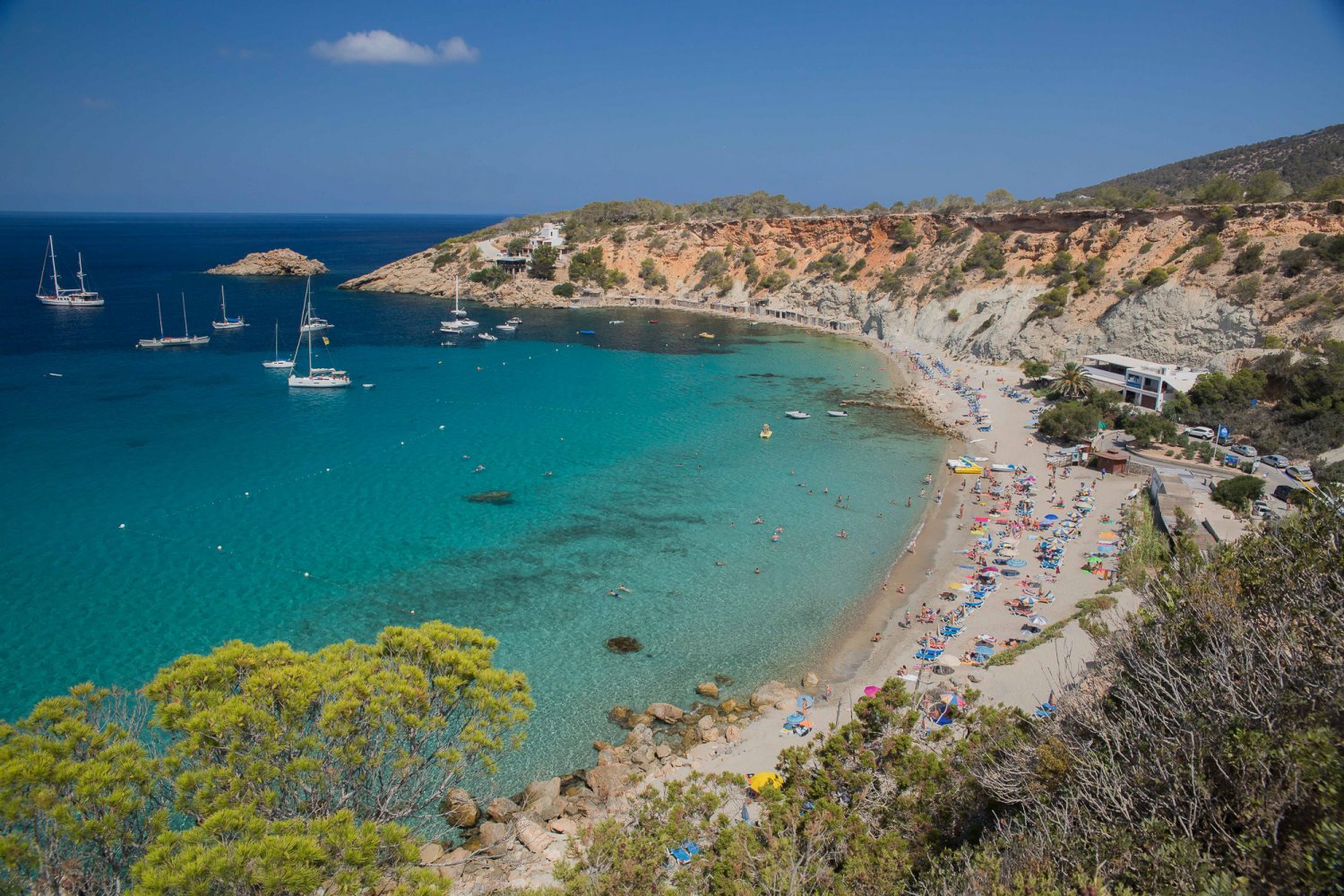 Cala d'Hort is comparatively small in area, the beach boasts fantastic views of Es Vedrà, which rises markedly from the sea only a few hundred meters from the coast. There are various 2 beach restaurants perfect for fresh fish dishes and a specialty of the traditional seafood paella.
Activities: Bodysurf!
Size: 150 meters long, 15-25 meters wide
3. SesSalines
It is the most attractive beach in Ibiza. It is situated at the Southernmost tip of the Island. It is considered the coolest beach in Ibiza. There are several Beach Clubs in Ibiza so that you can enjoy and relax as well. Further down the beach, you can enjoy a quieter section which is popular for enjoying the beach and water without clothes. It is a must-try experience.
Activities: Pedalos, sailing, stand-up paddle, kayak
Size: 1.5 kilometers long, 25-30 meters wide
4. Cala Xuclá
Cala Xuclar is one of the beaches that attracts people for its clean water and tranquility. A very small beach good for sunbathing, this beach goes well when you like to enjoy a private spot and focus on self-care. Even in the peak season, you can find a cozy and comfortable spot.
Activities: kayaking or paddle surfing
Size: Length of 35 meters and width of 25
5. Sa Caleta
It will get you the remembrance of the Grand Canyon in Spain. The beach is beautifully embarked between the red rocks enhancing its beauty to visitors. This sandy beach is shallow, crystal clear water, a perfect spot for families and kids, and a nice destination for snorkeling in Ibiza.
Activities: Relaxation, snorkeling
Size: 100 meters long, 10 meters wide
So, when you enter Ibiza, don't forget to visit these top beaches as they will make your holidays super excited and enjoyable.
You can consider the services of Ibiza Access as we provide exclusive and tailor-made service like no others; get in touch with our concierge team today. Find out how we can make your time on our island as magical as possible